Pipedrive Support from PD Experts
You have many options for support when using Pipedrive. This is how you get Support from Pipedrive directly :
The difficult part: Pipedrive' has to offer the same thing to 95,000 companies worldwide. Neither your special requirements nor regional requirements can be taken into account. It will be difficult to find Pipedrive articles withregional best practices. There are different customs in all countries. As the world second largest CRM, Pipedrive cannot attach any particular importance to this. And the support colleagues are usually not in your country either. Of course, there are also some who really know their stuff. But for newer colleagues or those who are not explicitly assigned to your market, we often have to explain their own tool. Therefore, a tip right away: Try writing during your business hours. Then you will also reach the support colleagues who are most familiar with your market.
Professional Pipedrive consultants know your requirements
But even then, the colleagues have an important disadvantage. They are only allowed to use the chat or emails. Telephone or online sessions are usually more efficient. On top of that, your Pipedrive consultants have most likely already heard your exact requirements and therefore have best practices for them. Even if Pipedrive itself reaches its limits, good support can also help with other tools. A directory of good solutions that work with Pipedrive can be found here. An overview of official Pipedrive Partners can be found here.
How can the PD Experts consultants help you? Quick questions are always possible (also free of charge). Here you will find all contact options. If it may be a little more differentiated, we offer different packages for different requirements. Depending on whether you are a Pipedrive novice or already work with it:
1) Support for the implementation of Pipedrive
Definition of the requirements
If you have not yet decided on Pipedrive, simply meet with a Pipedrive consultant. Gladly also online. Then we can already share the screen if necessary. Then we talk about your requirements and we can already tell you very precisely whether Pipedrive could be the right tool for you. We do this with merciless honesty. As a Pipedrive partner, we also have a great interest in you working happily with Pipedrive. Pipedrive is a subscription model and if you are not satisfied, you simply cancel. And we want to avoid that. So we tell you immediately if we find any potential weaknesses. But most of the time, they will also tell you how to get rid of them. This meeting is, of course, free of charge. And even if we do a second or third round, it won't be a problem. You should know what you are getting into.
Proof of concept
If that is not enough for you, you can book an "Implementation light". We go into great detail and recreate your requirements in a test environment. You get several licences with which you and your colleagues can see Pipedrive in action. Afterwards, you will know whether Pipedrive meets your requirements or not.
Phase 1 of the implementation: The Set Up
Once you have decided that you want the professional support of a Pipedrive Consultant, we
will make one (or more) meetings. In the process, we start a new test environment (or use existing ones) and implement your requirements on the run with you. Very often, other key users from the company will join the sessions. There is one credo: help for self-help. We can, of course, do simple things on demand, like create custom fields or build automations. But most of the time it's quicker if you do it yourself straight away than if you write to us. That's why we'll be happy to teach you how to operate Pipedrive correctly from a technical point of view and train you at the same time. We take you or your key users by the hand
Phase 2 of the implementation: Training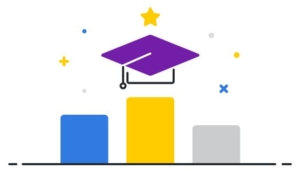 So now your Pipedrive is good to go. In small companies, all future users are often already involved in phase 1. Then we spare the training. But if your colleagues are not there, you should either train them yourself or let your Pipedrive consultant do it. She or he is sure to be able to answer just about any question the same way, and we have an approach that has proven to be very effective. The goal cannot be that everyone knows all the buttons in your new CRM, but that the desire is awakened to try out the tool and integrate it into daily work. Read here how the training works exactly. The PD-Experts video platform is also a special type of training. If you have booked it in, we will also record the training for future employees so that they do not have to retrain. You can find out more about this below under Support Flat Fees.
Phase 3 of the implementation: Fine Tuning
The employees are now ready, and so is your CRM. But does it also hold up in practice what we came up with at the green table? Another spoiler: Mostly YES! But that doesn't mean that your colleagues don't have good ideas that we are still implementing. Besides, we can always find corners and edges that we can grind. There is also rarely an official end to the finetuning process. At some point you will also need your Pipedrive consultant less and less because your employees know their way around and are happy working with Pipedrive.
2) Support for existing Pipedrive users
You already work with Pipedrive? Around 50% of our enquiries come from companies who see that Pipedrive is good but somehow can't get the best out of it.
Pipedrive Audit
In doing so, we take a look under the bonnet of your CRM. We usually see a lot of little things very quickly that we can improve. Sometimes, however, there are also larger points that were set up incorrectly during the introduction and that now need to be corrected. Very often it is also simple gaps in knowledge in the use. Then we train the corresponding points right away. Sometimes we find that you want to cover requirements that Pipedrive cannot. Then there are pretty much always other tools, which we'll also take a look at right away. Here is an overview of the most common additions to Pipedrive. The result is definitely a significant improvement in the way you work with Pipedrive. And on the other hand, you get a list of recommended actions that you can then implement either on your own or again with your Pipedrive advisor.
Support Flat Fee
Many protégés would also like to have a permanent companion by their side after implementation or an audit. A support flat fee is available for this. In the smallest variant, it consists only of a video platform in which explanatory videos are available in German. If your Pipedrive consultant has done a training with them, that will also be uploaded so it can be used for new staff or 'for reference' if needed.
A fictitious number of meetings is included in the other packages of the Support Flat Fee. Fictitious, because your Pipedrive consultant certainly doesn't look that closely at the clock when you need him. In doing so, we live the "fair use" idea. The benefits should remain roughly in line. But you should never think that you will get another bill as soon as you contact us when you need help. Your Pipedrive consultant is there for you. Here you can find the support packages
Let's talk!
No matter which channel you choose: You will receive a response within the next 24 hours at the latest.